Copyright © BRINOS 2006-2021
BRINOS : A charity dedicated to the prevention and cure of Ear Disease in Nepal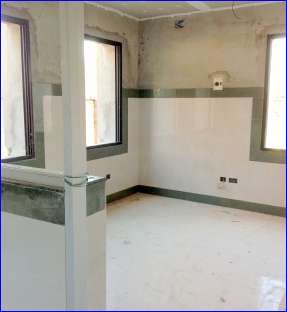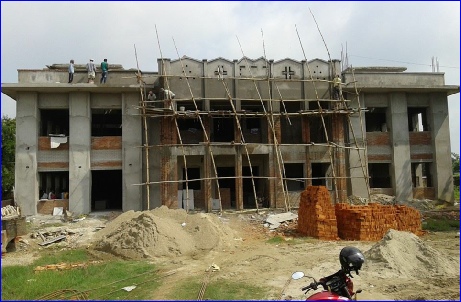 Completing the BECC Shell
These top two photo's are dated about 20th November and show the new façade with the midsection as a replica of the old house shown below.
This is a consulting room with the painting still to be done. The electrical first-fix and be seen, as can the glazing in that part of the building.
This shows the style of marble floor, the tiled walls to about 5 feet, and the remaining walls and ceiling ready to be finished.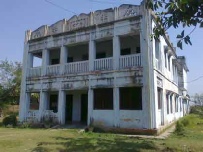 Glazing is in progress as is the internal wall and floor tiling. The exterior render is ready for the primer coat. The final exterior paint will be applied after the Monsoon season.
This older image from October 2014 shows the tail-end of the external work on the building.
The walls are clad and ready for windows.
The remaining scaffolding permits the final touches render.


Seeing the people aloft illustrates the scale of this BRINOS Ear Care Centre project.