Copyright © BRINOS 2006-2021
BRINOS : A charity dedicated to the prevention and cure of Ear Disease in Nepal







63rd BRINOS Ear Camp, in the
BRINOS Ear Care Centre,
Nepalgunj, South Western Nepal
19-26 November 2018
The Team:
Surgeons: Neil Weir, John Skipper, Kashi Raj Gyawali, Ravi Swar, Sagun Shrestha
Nurses: Pashupati Chaudhary (in charge), Nandani Tharu, Ranjana Budhathoki.
Operating theatre assistant: Tushar Roy
The Camp:
This was a deliberately smaller camp with no General Anaesthetic (GA) cases. We took the opportunity to help train and advise Dr Ravi Swar who has just joined the BECC team and Dr Sagun Shrestha who is currently working at the Nepalgunj Medical College. Each of us operated on 20 or more case with a total of 120 mostly myringoplasties and 5 stapedectomies. Our patients came from 14 districts and India.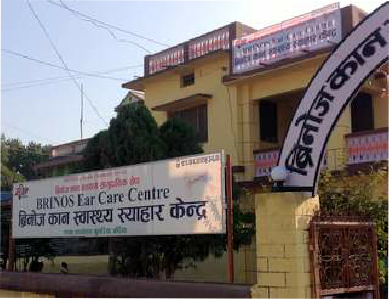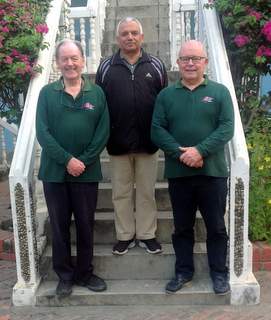 Neil Weir. Kashi Raj Gyawali
and John Skipper
BRINOS Ear Care Centre,
Gularya, Bardya
Kashi Gyawali and John Skipper
attending the inauguration.
Work in Gularya, Bardia


Visit to and Inauguration of the BRINOS Ear Care Centre in Gularya the principal town in the Bardya District on Monday 26 November.
Mr Bimal Tandon (Chairman BEHCS), Dr Ramesh Shrestha (member of board of BEHCS), Mr Puran Tharu (CEO BECC), Neil Weir, Kashi Ray Gyawali and John Skipper were met By Mr Deepak (Senior CEA) and Miss Sita Chaudhary (CEA) at the Centre.
It is an excellent rented building with plenty of space for consulting rooms and Audiology on the ground floor and two accommodation rooms on the first floor. There is a large garden.
The inauguration was performed jointly by the District Officer and Dr Neil Weir.