Copyright © BRINOS 2006-2021
BRINOS : A charity dedicated to the prevention and cure of Ear Disease in Nepal







In addition to corporate donations there have been many individual donations, both spontaneous and in response to fundraising initiatives.
If you would like to help, please see above, or our "Contactus" page for details.
BRINOS Funding and Donors
(BRINOS is a registered charity in the United Kingdom, no.800453)
Our work depends entirely on charitable donations.
BRINOS is still very grateful to:

The Pfeiffer University MHA Programme

students who have continued to help BRINOS over the years on their "Comparative International Health" trips to London: In 2018

they raised

£263

in 2019 they gave us a further

£325

and for 2020 they donated

£400

. See below for earlier help. In all they have supported us with over

£2,500. Thank you Pfeiffer University MHA

Many Thanks to Debbie Clench, who ran the Bournemouth half marathon and raised nearly £1000.

Septodont UK Ltd (

http://www.Septodont.co.uk

/)for Lignospan.


Thanks to the British Medical Association (BMA) Charitable Donations Committee for their generous award towards the completion of the operating theatre. This £8,000 has covered the terrazzo floor and marble work surfaces, the carpentry work to create all the cupboards, the stainless steel scrub-up sink and three Air Conditioning units.
Thanks St Marks Overseas Aid Trust (SMOAT) for £1,000, which funded a specialised mechanical multi-position operating table.
MHA 776 Comparative International Health 2015, Pfeiffer University for donating £976
WEPA for Their very generous donation towards the building of the BRINOS Ear Care Centre. (and thanks for introducing the 55th Ear Camp Team to their sport of Elephant Polo)
PF Charitable Trust for a very generous donation towards the building of the BRINOS Ear Care Centre (BECC).
THE ANTHONY & PAT CHARITABLE FOUNDATION for their very generous donation towards building the BECC.
David Cottam who ran the 2013 London marathon for BRINOS raising £2500.
Reading Road Runners raised a very impressive £22,227 in a year-long charity drive for us.
Marc Ratray who through his Speakers event in 2013, raised over £400.
Pfeiffer University Healthcare Managers London Programme 2013 donation £186.00
The MHA students of Pfeiffer University, USA for their generous gift of $325 following a recent Comparative International Health trip to London.
Yvette Youngs who raised funds with a sponsored cycle ride, and again in the 2014 London Marathon.
Jonathan Veira who provided a charity concert for BRINOS
Harry Townsend who undertook work in Nepal and ran a half marathon
BMA Humaritarian Fund
Amdipharm PLC ( http://www.Amdipharm.com/ ) , for Gentisone HC ear drops.
Higgs Group Printers (www.higgsgroup.co.uk/printers) for printing the new BRINOS leaflets.
Aman Kapila Memorial Fund (http://www.amankapila.com/ for the donation of an oxygen concentrator.
Oxford/Bucks BAHA Users Group for an uninterruptable power supply unit.
In 2008 BRINOS received a second substantial donation from The Prince's Trust. We also wish to thank The Prince's Trust for this donation which follows a generous donation, some years before.
Thanks for the support, providing Hearing aids, Services & Equipment
Cubex Independent Hearing aid audiologists, audiological support, training, provision of hearing instruments, batteries and equipment http://www.cubex.co.uk
Oticon, Hearing instruments http://www.oticon.co.uk
Phonak,Hearing Instruments http://www.phonak.com
Siemens, Hearing instruments http://www.siemens.com
Starkey, Hearing Instruments http://www.starkey.co.uk
Ray O Vac, batterieshttp://www.spectrumbrands.co.uk/
P C Werth, audiological equipment http://www.pcwerth.co.uk
Puretone, Hearing Instruments http://www.puretone.net
Not forgetting our long-standing supporters below:
The Prince of Wales Charities Trust
The Medical Insurance Agency
HM Ambassador to Nepal
The British Council
Impact Foundation
The Gurkha HQ
The Trustees of H.E.W.Spurr (deceased)
Oxfam
The Trustees of The Erica and Leonard Trust
The Yapp Charitable Trust
The St.Mark's Overseas Aid Trust
The Methodist Church, Tick Hill, South Yorkshire
Our Lady of Lourdes RC Church Mickleover, Derby
Arcaid
The Rotary Clubs of Guildford and Brighton
The TWJ Foundation
Arthur Anderson Foundation
Coutts Charitable Trust
Guildford Lions Club
Goldalming College Students
Charing Cross and Westminster Students Rag
CUBEX Limited
Allen and Hanbury's Ltd
(now Glaxo SmithKline)
Ansell Medical
Astra Zeneca Pharmaceuticals
B Braun Ltd
Davis and Geek
DP Medical Ltd
Duncan Flockhart & Co
Du Pont UK Ltd
Carl Zeiss Ltd
Duphar Laboratories Ltd
(Now Solvay Healthcare Ltd)
Ethicon
Evans Pharmaceuticals
Exmoor Plastics Ltd
Fry Company Ltd
Glaxo Pharmaceuticals Ltd
Grout and Co
Gyrus International Ltd/Gyrus ACM I/Gyrus ENT
Janssen Pharmaceuticals Ltd
Kabi Vitrum Ltd
Karl Storz UK Ltd
London Rubber Company Products Ltd
Medicil (Surgical) Ltd
Medtronic Xomed Ltd
Nicholas Laboratories Ltd
Organon Teknika Ltd
Pan Med Ltd
Ranger Oil
Rapidex
Wyeth (UK division: successor to AH Robins Co Ltd)
Roche Products Ltd
Sabre International Products Ltd
Swann-Morton (Services) Ltd
Terumo UK
Timesco
Thornton and Ross Ltd
Teasdale Hospital Equipment Ltd
Viggo-Spectramed
SS White Manufacturing Ltd
(Now part of PrimaDental)
The Prince's Trust
Dr Kashi Gyawali undertaking a stapedectomy operation to restore hearing with a microdrill donated to BRINOS
You can give to BRINOS. The more we have, the more we can do! Here's how:
Charitable donations fund the vital manpower and equipment needed to sustain the Primary Ear Care and Hearing Aid Programme. In addition funding is required in order to purchase and maintain the specialised equipment needed to undertake middle ear microsurgery.
(The team provide for their own travel etc. for the bi-annual Ear Camps to Nepal) The recent main BRINOS funding drive has been to build the new Ear Care Centre at Nepalgunj. See those pages here.
The "BRINOS XMAS GIVE" back in 2016 raised GBP 6,880 of which GBP 6,000 was matched by our very kind sponsors, Sandy and Fiona Ratray. Thus the final total was £12,880. Thank you to everyone, especially Sandy and Fiona
Wraggs Barn Lady Golfers - Donation
Alison Talbert, Lady Captain of the Wraggs Barn Lady Golfers, presenting a cheque to Sue Weir (right), for the £2,500.00 which she raised during her year as Lady Captain. Thank you to all the ladies
Yet again, for Ear Camp 65-March 2019, Septodont Ltd (http://www.Septodont.co.uk/) have donated Lignospan, providing local anaesthetic for all the patients. Thank you Septodont UK
We are most grateful to Mr Grant Barrett, Finance and Commercial Manager of Spire Clare Park Hospital, Farnham for giving us a magnificent Zeiss S5 microscope and for contributing to its transportation costs.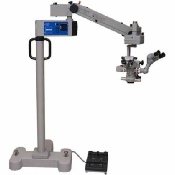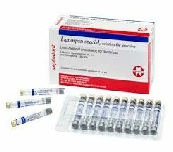 Examples of recent support
We plan to have it in Nepalgunj before the next camp in March.
We will provide photos of the actual model at work then at Ear" Camp 66"
If you would like to make a donation to BRINOS by post please send a cheque directly to us at:
Greensand Cottage,
Seale,
Farnham
GU10 1HP
England
If you can add Gift Aid from HMRC, Please down-load the form (Click on it) and send it with your cheque.