Copyright © BRINOS 2006-2021
BRINOS : A charity dedicated to the prevention and cure of Ear Disease in Nepal







BRINOS Achieves TWO BMJ Awards 2013
BRINOS Celebrating the Award for British Medical Team of the Year!
BRINOS is really proud of these awards for they are the "Lifetime Achievement" level of recognition in the Medical Profession, on a level with the Film industry's "Oscars" (although arguably the BMJ Awards involve a lot more work!).
These images are an extract with kind permission from their Awards-Feature insert in the British Medical Journal.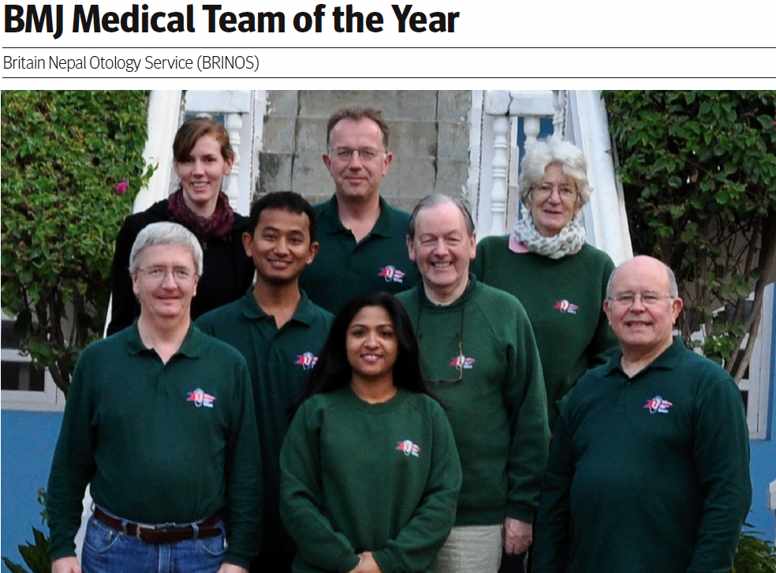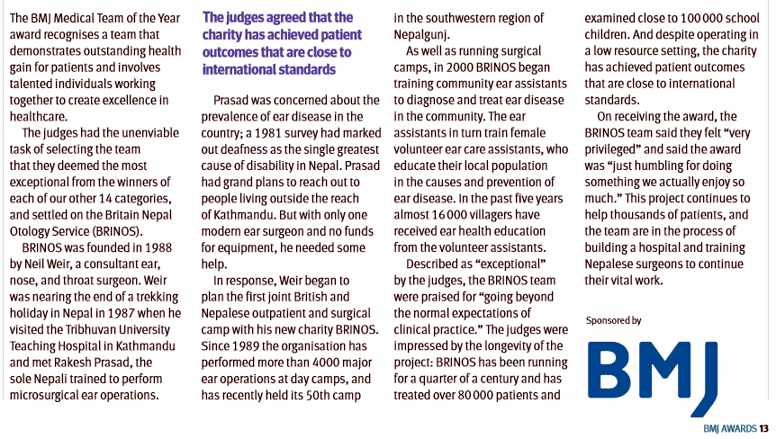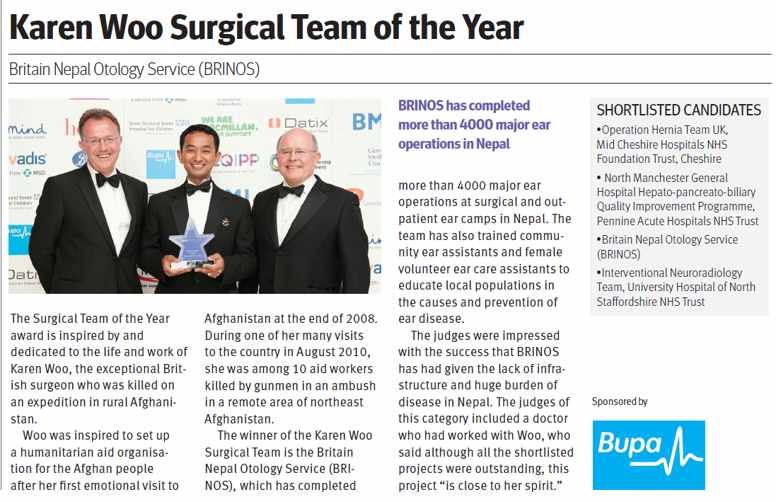 Images and part of the text on this page are copyright of the BMJ (2013)